<![if !vml]>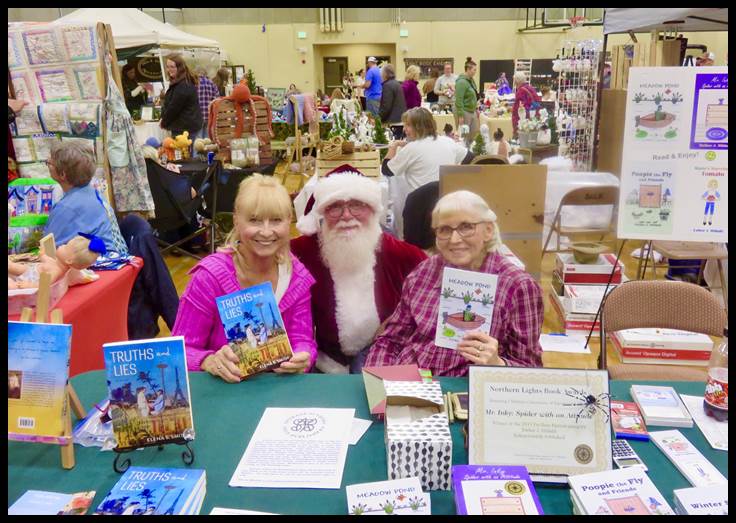 <![endif]>
Spokane Authors & Self-Publishers
Programs
Check here for information on upcoming meetings member signings, readings, and other events in the Spokane Area Writing World
Celebrating Spokane Authors…. (our Anthology) Reading & Signing…
Featuring a number of contributing authors
Auntie's Bookstore
Friday, February 23, at 7 pm.
OUR NEXT MEETING
Please join us on Thursday, March 1, 2018, 2:30 pm, at the Golden Corral, 7117 N. Division.  (The room opens at 2 pm for dining and mingling prior to the actual meeting at 2:30.)
          Our guest speakers will be Charles R. Oliver, Organizer of the Spokane Fiction Writers Group and Rose Shababy, Assistant Organizer.
* * *
          A writer and consultant, Charles R. Oliver started writing in his early twenties. His passion for writing, with an emphasis on creative fiction writing, developed into a desire to share his passion with other writers who wanted their stories to be told to the world. This desire grew into the idea to organize a community writing group; and on May 4th, 2010 he founded Spokane Fiction Writers Group. Since then he has managed the group's activities and the results are a vibrant, active group of literary minded authors and aspiring authors in the Spokane, Washington area who collaborate for the purpose of assisting each other in their goal of publishing their works of fiction.
          He has traveled extensively through the United States and abroad, hiking backcountry trails, exploring historical sites, and researching locations to achieve historical accuracy in his novels. His work features historical and present day characters full of intrigue, action and suspense. He is currently dividing his time between two projects: a series of novels set in the Inland Northwest cross-country to the East Coast, and managing the Spokane Fiction Writers Group.
          Charles is an active member in the Northwestern literary community. He regularly attends academic and social functions involving writers and associated professionals. When he is not immersed in the public side of writing, he spends his days barricaded in his office; pounding the keys to finish another story.
* * *
          2015 Urban Fantasy Author of the YearRose Shababy lives in eastern Washington State. She grew up in the Northwest but swears she's going to move to warmer climates someday. She's claimed this for over 20 years, however, and has yet to move more than 75 miles away from her mother.
          Rose has a deep love of all things Star Trek and yearns to travel the heavens, as well as an intense desire to be bitten by a radioactive spider. Unfortunately she sucks at science and math so she hasn't been able bring her dreams to life, instead lives vicariously through books, comics, television and film. She hopes to someday make a million dollars so she can afford to buy her way to the international space station, but she'd settle for being able to fly around the world and leap tall buildings in a single bound.
          Rose also loves to cook and worked for years in a gourmet Italian grocery and deli where she learned to hone her skills. She often prepares culinary masterpieces, but fervently wishes the dishes would wash themselves. Especially now that her dishwashers/children are grown and no longer live at home.
          Rose likes to use her free time wisely. For instance, she spends hours daydreaming, will often read for hours until she falls asleep on the couch with an electric blanket and a warm tabby cat curled up on her hip, as well as spending cozy weekend days watching Syfy movies like Sharknado and Mega Piranha.
          If Rose were a cartoon animal, she'd prefer to be a wise old owl or a sleek and sexy jaguar, but in reality she'd probably be a myopic mole with coke-bottle glasses.
For Writers....
 (Much of the following information was provided by Jan Cline)

Spokane Christian Writers One-Day Conference
March 17, 2018
More information to come.

OUR MEETING
Thursday, April 5th, 2:30 pm at the Golden Corral on N. Division St.
(Information to be posted as soon as available)

Chip MacGregor, Literary Agent:
Half-day seminar in Spokane, April 21, 2018.
More details to come, but you won't want to miss the chance to hear him.

OUR MEETING
Thursday, May 3rd, 2:30 pm at the Golden Corral on N. Division St.
(Information to be posted as soon as available)

James L. Rubart Writing Academy in Chelan, WA, May 3-6, 2018.
An intensive 4 day event designed to get you on the path to publication.

Northwest Christian Writer's Conference in Seattle, June 1-2, 2018, Rachel Hauck, keynote speaker.

OUR MEETING
Thursday, June 7th, 2:30 pm at the Golden Corral on N. Division St.
(Information to be posted as soon as available)

Connecting Writers with Hollywood Conference, in Spokane, June 7-9, 2018.
Last year's conference was a hit.
Plan to come and broaden your opportunities for your writing.
Members, contact the web-master at
 or
to get your signing, reading, or other event listed.
<![if !vml]>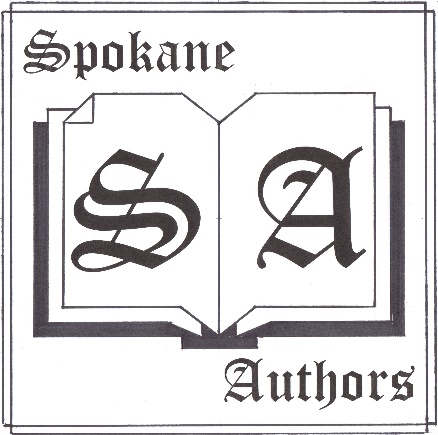 <![endif]>
Spokane Authors & Self-Publishers
Page revised: 02/16/2018
© 2018 www.spokaneauthors.org