<![if !vml]>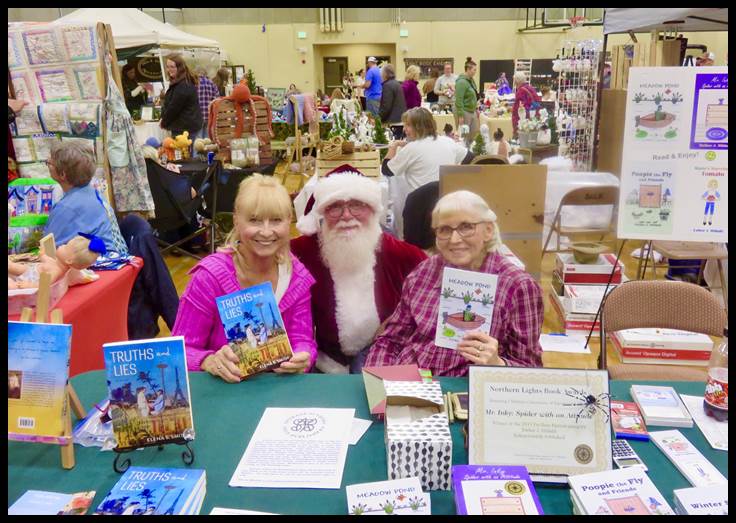 <![endif]>
Cindy Hval, author of War Bonds: Love Stories from the Greatest Generation, was our guest speaker in July 2016
Spokane Authors & Self-Publishers
Programs
Check here for information on upcoming meetings,
member signings, readings, and other events in the Spokane Area Writing World

<![if !supportLineBreakNewLine]>
<![endif]>
OUR NEXT MEETING
Thursday, September 6th, 2:30 pm at the Golden Corral on N. Division St.
Our guest speaker will be Kate Reed of Spark Central.
(The Spark Central Team.  Kate is the one on the left)
<![if !vml]>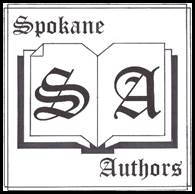 <![endif]>
Kate Reed is a jane-of-all-trades who loves to do everything and meet everyone all the time.  Her interests are often intense and fleeting, but there are some constants: writing, reading, testing her cartwheeling skills, jumping on as many bandwagons as she can manage. In addition to working at Spark, she hangs out with her husband and son, teaches at Whitworth University, and is the fiction editor at Rock & Sling.
She is listed as "Development Coordinator // Coal-shoveler" at the
https://spark-central.org website.l
Before Spark Central, there were two organizations: Spark Center and INK Art Space. The seeds of the original Spark Center were planted in Summer 2014 when local community leaders Jim and Joe Frank of Greenstone Homes, Ben Stuckart of the Spokane City Council, Vinny Alfonso of Gonzaga University's School of Education, and Debra Park, a Kendall Yards resident, gathered to talk about library and education needs in the West Central Community. Greenstone Homes and Greenstone Foundation made a commitment to move forward with plans to create a "library of the future" for West Central community and beyond.
On the other side of town, INK Art Space, a youth arts education program founded by Spokane novelist Jess Walter and artist/developer Dan Spalding in 2014, was growing thanks to the leadership of Mischa Jakupcak, an award winning writer, director and film producer.
Spark Center and INK Art Space collaborated closely for a year, and by July 2016, these two mighty organizations merged to form Spark Central, a 501(c)3 nonprofit with a focus on igniting the creativity, innovation, and imagination necessary for people to forge the path to their best future.
Art at the Market
 Liberty Lake's Town Square Park
Friday, September 14th (5 to 8 pm)
and
Saturday, September 15th (9 am to 1 pm)
SASP Members contact our Public Relations Person to have your books included.
(Contact information is available on the web-site or in the newsletter.)
Staffing of the booth/table will be limited to three people at any time.
(Contact our Public Relations Person to volunteer/apply to help.)
If you sign up to have your books in this event, please bring them to our September 6th meeting.
<![if !vml]>
<![endif]>
OUR MEETING
Thursday, October 4th, 2:30 pm at the Golden Corral on N. Division St.
(Information to be posted as soon as available)
WRITE on the SOUND
Writers' Conference
Edmonds, Washington
Keynote speaker:
NYT best-selling author Cara Black
Pre-conference FULL DAY WORK SHOP
with Michael David Lukas
Friday, Saturday, and Sunday,
October 5, 6, & 7, 2018
Registration opens
Wednesday July 18th at 10 am PDT.
Complete Information and Schedule at:   www.writeonthesound.com
OUR MEETING
Thursday, November 1st, 2:30 pm at the Golden Corral on N. Division St.
(Information to be posted as soon as available)
OUR MEETING
Thursday, December 6th, 2:30 pm at the Golden Corral on N. Division St.
In keeping with tradition, our December meeting
will feature an "Open Mic" session.
Members (and guests) will have an opportunity
to share brief (five minute) excerpts of their work.
This year we will also elect officers and members
of the advisory board for another two year term.
(Further information will be posted when available)
SASP members, contact the web-master at
 or
to get your signing, reading, or other event listed.
<![if !vml]>
<![endif]>
Spokane Authors & Self-Publishers
Page revised: 08/31/2018
© 2018 www.spokaneauthors.org