<![if !vml]><![endif]>
Spokane Authors & Self-Publishers
Programs & Events
Check here for information on upcoming meetings,
member events, and other activities in the Spokane Area Writing World.
Help us fill out our agenda for the next year!  If you have book signings, craft fairs, etc., let us know.
Spokane Authors and Self-Publishers now meets on the SECOND FRIDAY of each month at the Corbin Senior Activity Center, 827 W. Cleveland Ave., Spokane, WA.  The meeting room will be open at 1:30 pm and we will start at 2:00 pm
The Inland Northwest Writers Guild meets via ZOOM on the third Wednesday of the month at 7 pm.
Contact SASP Member Linda Bond at lindathewriter@gmail.com for information.
Visit the guild's web-site at:
SASP Member events or events in which SASP members might participate are listed in calendar order.
Contact the web-master at
authors@spokaneauthors.org  or  daveeva@comcast.net
to get your signing, reading, or other event listed.
Saturday March 24, Sunday March 25, 2023
SASP members Esther and Bob Hildahl and Dave McChesney will be at the Shadle Park High School Arts and Craft Fair
 April 14, 2023
Spokane Authors and Self-Publishers will meet at the Corbin Senior Activity Center, beginning at 2:00 pm
Program to be determined
Wednesday April 19, 2023
At 7 pm
Inland Northwest Writers Guild Zoom meeting
Postponed from last month… a discussion of Query Letters
May 12, 2023
Spokane Authors and Self-Publishers will meet at the Corbin Senior Activity Center, beginning at 2:00 pm
Program to be determined
Wednesday May 17, 2023
At 7 pm
Inland Northwest Writers Guild Zoom meeting
June 9, 2023
Spokane Authors and Self-Publishers will meet at the Corbin Senior Activity Center, beginning at 2:00 pm
Program to be determined
Wednesday June 21, 2023
At 7 pm
Inland Northwest Writers Guild Zoom meeting
July 14, 2023
Spokane Authors and Self-Publishers will meet at the Corbin Senior Activity Center, beginning at 2:00 pm
Program to be determined
Wednesday July 19, 2023
At 7 pm
Inland Northwest Writers Guild Zoom meeting
August 11, 2023
Spokane Authors and Self-Publishers will meet at the Corbin Senior Activity Center, beginning at 2:00 pm
Program to be determined
Wednesday August 16, 2023
At 7 pm
Inland Northwest Writers Guild Zoom meeting
September 8, 2023
Spokane Authors and Self-Publishers will meet at the Corbin Senior Activity Center, beginning at 2:00 pm
Program to be determined
Wednesday September 20, 2023
At 7 pm
Inland Northwest Writers Guild Zoom meeting
October 13, 2023
Spokane Authors and Self-Publishers will meet at the Corbin Senior Activity Center, beginning at 2:00 pm
Program to be determined
Wednesday October 18, 2023
At 7 pm
Inland Northwest Writers Guild Zoom meeting
November 10, 2023
Spokane Authors and Self-Publishers will meet at the Corbin Senior Activity Center, beginning at 2:00 pm
Program to be determined
Wednesday November 15, 2023
At 7 pm
Inland Northwest Writers Guild Zoom meeting
December 8, 2023
Spokane Authors and Self-Publishers will meet at the Corbin Senior Activity Center, beginning at 2:00 pm
This will be an open mic session in which members and guests can share excerpts of their work with others
Wednesday December 20, 2023
At 7 pm
Inland Northwest Writers Guild Zoom meeting
<![if !vml]>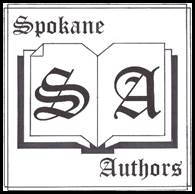 <![endif]>
Spokane Authors & Self-Publishers
Page revised:03/19/2023
© 2018 www.spokaneauthors.org