<![if !vml]>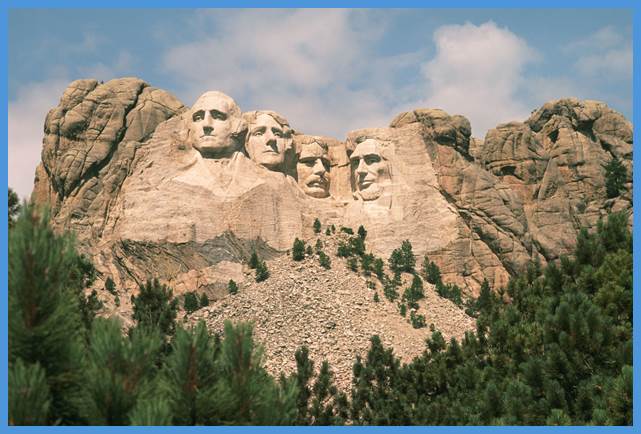 <![endif]>
††††††††††† †
OUR PREVIOUS/MOST RECENT MEETING
Information about our most recent meetings is available via a link on the ďWelcomeĒ page.† (To the left)
Visit the ďProgramsĒ page (to the left) to learn about our next meeting and other writer related events.
W now post current and most recent columns from our President, our Editor/Web-master, and any member or guest who wishes to contribute to ensure everyone sees them.
(Newest is at the top)
FROM OUR PRESIDENT
Hello my fellow SASPers and SASPerillas,
<![if !vml]>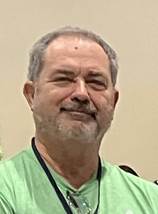 <![endif]>††††††††† You are a small but mighty force in the universe.
††††††††† Your officers have not been just sitting on their thumbs during this past year.† Golden Corral has been contacted, but we were told that under current Covid protocol, GC cannot accept reservations for large groups.† Weíll have to wait until Governor Insleeís pronouncement that 70 percent of Washingtonians have been vaccinated (June 30 or sooner.)† At that point, everything should open up.† However, there may not be enough turnaround time between the governorís edict and our July meeting (July 1) so maybe we should postpone it until August or try a different July date.† Suggestions?
††††††††† Itís my belief that we also need to decide our own protocol:† Should we let everyone enter our meetings or should we ask people to show proof of vaccination before entering in order to protect those with auto-immune disorders/other medical conditions?† (I, myself, was given only a little 2Ēx3Ē piece of paper with two dates on it as proof.)† Or possibly we could ask for both halves of the banquet/meeting room so that those with medical problems could sit six feet from others?† Suggestions?†
††††††††† Iím guessing that Dave will also discuss these ideas in his column.
††††††††† Charles Dickens walks into a bar and orders a martini.† The bartender asks, ďOlive or twist?Ē
Jim
FROM OUR VICE-PRESIDENT
<![if !vml]>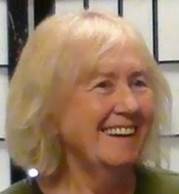 <![endif]>††††††††† I have discovered an amazing resource for those of you who have had too much time on your hands. The Spokane Public Library has teamed up with the Spokane County Public Library to offer free online classes on a wide variety of subjects. If you have a computer and internet access, you can go to the Spokane Public Library homepage, spokanelibrary.org, and click on the Digital Branch tab. Or you can go to galeapps.gale.com and type in Spokane Public Library to see a wide selection of classes available. (You will need to input your library card number.)
††††††††† I chose to enroll in a graphics design class. I can work at my own pace, and when I have completed the course, I will receive a certificate of completion. I believe that learning a new skill helps us keep our minds young. Not only that, but itís a lot of fun.
Have a joyful June, and keep writing.
Sue
FROM THE EDITOR/WEB-MASTER
††††††††† This month things are back to normal with my cues to start work on the next issue of SASP NEWS.
††††††††† As Jim mentions in his column we are getting closer to meeting as a group again.† And as he notes, we might have initial scheduling problems, as we cannot reserve anything until everything opens up.† Assuming the state ends the restrictions on June 30th; we could call and get the meeting room at Golden Corral for the first Thursday in July, the 1st.† But that is short notice and even in this day of electronic communications, not enough time to get word out to all members.† (And letís remember the few who do not have computers or internet, and rely on mail and land-line telephones.)<![if !vml]>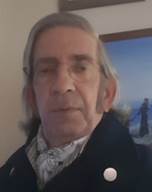 <![endif]>
††††††††† Itís quite possible our first meeting will be at a later day during the month of JulyÖ if the current vaccination rate holds, or that our meetings will permanently be somewhat later in the month, perhaps the second or third ThursdayÖ or another day of the week.† Ideally, though, we will be able to slide back to our regular meeting day and time as we move into August.† Then again, it depends on how much demand there is for meeting space and times at Golden Corral, and we may end up with a different day and time slot.† Weíll keep you posted.
††††††††† At this point itís hard to say what the protocols, if any, for being vaccinated or for continued social distancing or mask wear will be for those who are not vaccinated.† Iíd like to assume that by the time we are able to meet that everyone in the group will have been fully vaccinated.† But I am aware that some may have underlying conditions that prevent that from happening.† I would hope those folks use some common sense when it comes to our meetings.† If you donít feel safe in joining us, then please stay home and realize we miss you, but that we understand the need for your absence.
††††††††† We also donít know if Golden Corral will be screening guests for vaccinations or not.† If they do, fine, and if not, then I guess we are on the honor system.
††††††††† If you didnít see it, there was a great article in todayís (Thursday May 27) issue of the Spokesman-Review with regards to HIPAA, which many people cite as a reason to not be asked if theyíve been vaccinated or not.† According to the article HIPAA doesnít prohibit a business or an employer from asking the person directly.† It does ban someone calling someoneís doctor to ask if that person has had his or her shots.† HIPAA is all about release of medical information by third parties without the consent of the patient/ individual concerned.
††††††††† Naturally, one does not have to answer, but that could lead to not being allowed to enter an establishment or to being excluded from certain activities.† I suppose the assumption is that if one wonít answer it means they havenít had the shot(s).† The article also mentions that businesses do have the right to refuse entry or service to those whose medical condition might endanger the health of others.
††††††††† Because of the Pandemic we havenít been screaming for dues, but if you want to pay, the easiest way is to mail a check or money order for $15.00 to:
Spokane Authors and Self-Publishers
P. O. Box 18573
Spokane, WA 99228-0573
††††††††† I check the mail weekly, and if we receive any dues payments, I take those payments directly to our financial institution for deposit.
††††††††† If you are ever looking for our mailing address, itís on the front cover of each and every issue of SASP NEWS.† Itís also on the Welcome Page and the Membership Forms page of our web-site.† I hope that helps.†††††
†††††††††††
<![if !vml]>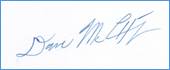 <![endif]>
P. S.† I did get a start on the cover art for the third Stone Island Sea Story.† Last night I got the first of two vessels nearly complete, and hopefully in the next day or so, Iíll get the second one added as well, along with the final details, etc.† So far, I like the way itís coming out.† Hereís what I have at this point.
<![if !vml]>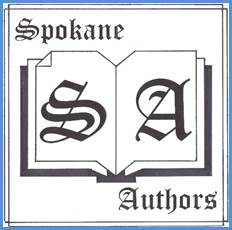 <![endif]>
FROM OUR PRESIDENT (Previous)
Howdy,
††††††††† Well, weíre getting closer to a return to normal.† Just heard on the news that one top virologist has predicted that we might reach herd immunity by the middle of June!† (Hope youíre fully vaccinated by now.)† I had written in an earlier column that I was hoping for a June meeting.† Looks like weíll miss that date (as everyone has missed nearly every predicted date,) but weíll keep our fingers crossed for July.† I miss our meetings.† I miss all of you, my fellow SASPers and SASPerillas.† I miss our bell-ringers.† Who has actually done something in the field of literature over this past year?† Have you finished a manuscript?† Had something published?† Written a poem?† Entered any contests?† Theyíre about to turn your book into a movie?† What else?† Let us know Ė Dave will get it in the newsletter and on line.
††††††††† As I was typing this, my phone rang.† A person asked if I was the James Parry who had written Book All the Teachers.† I answered in the affirmative.† The voice on the other end said her company was interested in my book and the CEO of the company would call me soon.† Now, Iíve heard this song-and-dance before so I replied, ďPlease tell the CEO that she/he will not be getting a penny up front from me, so donít waste my time or your time.† But if he/she is interested in a percentage of profits from the sale of the book, we could talk.Ē† The voice then wished me a good day, and hung up the phone.
††††††††† Did you catch the wonderful Poetry Rising event hosted by Spokane Public Library on April 20?† We got to hear readings by MJ Hudon, Beth Camp, and Stephen Pitters.† I missed the live performance, but thankfully it was reposted by Beth so I was able to enjoy the entire hour.† (I think you can still see it on Facebook.)
††††††††† A burglar stole all my lamps.† I should be upset, but Iím delighted.
† ††††††† In signing off, Iím reminded of the beginning lyrics of Steve Martinís Grandmotherís Song:
Be courteous, kind, and forgiving.
Be gentle and peaceful each day.
Be warm and human and grateful
And have a good thing to say.
Jim
FROM THE EDITOR/WEB-MASTER (Previous)
††††††††† Most of the time, receipt of Jimís From Our President column triggers production of the next issue of SASP NEWS. †I go into the working file for the newsletter, add his new column, delete the old one, change the cover to reflect the new issue, update the month at the bottom of each page, and as well, create a new, From the Editor/Web-Master column.† This time, it only took his warning that the column was on its way to spur me into action.† I should warn you, however, that this might end up being a fairly lengthy edition.† I have a couple of things to write about, and as most of you know, I can get long winded.
††††††††† For a while now Iíve been complaining about forwarding e-mails to all of you via the SASP e-mail account and having some of you respond or reply to that account instead of to the original sender.† (Sometimes these e-mails are forwarded three or four times before they reach you.)† I could never figure out why folks didnít just use the original senderís e-address in the original, at the bottom, e-mail.† It finally occurred to me that many of you may not be checking e-mail on your computer, desk-top or lap-top, but instead are checking via your phone.†† I got to wondering if somehow some of the sender information doesnít show up, especially for e-mails farther back in the chain.† It also might be different with different phones, different internet services, etc.† I just checked on my on phone for a couple of e-mails I recently forwarded, first from me to SASP, and then to you all.† On my phone, anyway, I can still go back and find the e-address of the individual who sent the message to me in the first place.† But again, that may not be the case with all phones, etc.
††††††††† So Iíll try to be a little less abrupt when replies come back to SASP instead of to the original sender.† Iíd also ask that if you need to reply to the original sender, that you use their address (if available) and just donít select ďreply,Ē type your message and then hit ďsend.Ē† Itís only going to go back to the e-mail account that sent it to you.† It will not go back to everyone along the chain.† If you hit ďreply all,Ē your message will go back to the account that sent or forwarded it to you, along with everyone else that received it from that sender.† Once again, it will not go back to other links in the chain or ultimately to the message originator.
††††††††† If the SASP e-mail account does receive a reply from one of you that should go to the originator, Iíll assume that you are on your phone and the originatorís e-address didnít show up.† Iíll simply forward your reply to the originator and quite possibly ďCCĒ you to let you know it was passed along.
††††††††† So, what does all that mean?† It probably means Iíve made some assumptions over the years.† I do most of my writing and work on newsletters via my desktop.† I have always imagined that everyone else does, too.† Oh, I can do my personal e-mail on the phone, but I only have access to SASP e-mail via the computer.
††††††††† I had my second Covid shot nearly two weeks ago.† So, by the time you all receive this I should be able to claim full protection from that nasty Corona Virus.† I hope the majority of you have also had or are close to getting your vaccinations as well.† Itís nice to think we are getting closer to having this pandemic behind us, even though there is now talk of Spokane County going back to Phase II for a while.
††††††††† At the same time I wonder if this past year, with all its stay at home, social distancing practices might affect how we act once we do meet or are able to gather in larger groups.† A couple of weeks ago, the Inland Northwest Corvair Club, of which I am a member, held its first outing in a long time.† We had a guided tour of the Heritage Flight Foundation at Feltís Field.† That went smoothly. Everyone was masked, and tried to maintain some resemblance of social distance.† Once that was done we planned to go up the street to the Skyway Cafť for a bite to eat.† Iím not sure why, but suddenly I had the urge to not go with the group, got in my truck and drove home.† It was my first time out in a social situation in a long time, and perhaps Iíd had enough of it at that time.† I wasnít mad at anyone, upset with the way things were going, or especially worried about the virus.† I just didnít want to be in a group anymore.† Maybe Iím so used to the once a week runs to the store and to check mail for SASP and the aforementioned Corvair Club, that anything more got to me.
††††††††† Finally, let me switch hats to that of the Treasurer.† As Iím sure you are all aware, when it became obvious we wouldnít be able to meet for a while, we extended everyoneís membership forward by one year.† Thus, if you paid for 2020, you were automatically extended to 2021.† If you last paid in 2019, you were extended to 2020.† And if youíve joined during the pandemic and paid for a single year, weíve also extended your membership an additional twelve months.
††††††††† There were a number of individuals who had last paid in 2019, who were extended to 2020.† They now are due (overdue) for the current membership year of 2021.† Eventually their names and their Member Web-Pages will be taken down from our web-site.† If you fall in that category, please send along your dues, or contact a SASP officer and let them know you no long desire membership.
††††††††† Speaking of membership and dues, Iíd like to take this opportunity to thank those who, while paid up for 2021 due to the extension, have seen fit to pay another yearís worth of dues anyway.† All of you are now paid for 2022.
††††††††† Because of the Pandemic we havenít been screaming for dues, but if you want to pay, the easiest way is to mail a check or money order for $15.00 to:
Spokane Authors and Self-Publishers
P. O. Box 18573
Spokane, WA 99228-0573
††††††††† I check the mail weekly, and if we receive any dues payments, I take those payments directly to our financial institution for deposit.
††††††††† If you are ever looking for our mailing address, itís on the front cover of each and every issue of SASP NEWS.† Itís also on the Welcome Page and the Membership Forms page of our web-site.† I hope that helps.†††††
††††††††† As Iíve mentioned a time or two, if you want to share any Corona Virus/Covid 19 experiences with your fellow SASP members, Iíll be glad to pass it along to the group.
††††††††† If you have a chance, visit our web-site and check out your member web-page.† Let me know what corrections and updates it needs.† If you have new books, book information, bios, headshots, etc., send it along and Iíll try to get it updated as soon as possible.† If you do not have a member web-page available on the web-site, check and see if you are up to date on your dues.†††††††††
Dave
P. S.† Iím still trying to get the cover art done for the third Stone Island Sea Story.† Truth is, Iíve not painted much since doing the cover for my second book several years ago, and I guess Iím out of practice.† I did sit down a few weeks ago and do a quick scenic painting to try and get back into the swing of things.† Also made an attempt at the cover art but I donít like it and will be starting over on it.† Anyway, hereís my practice paintingÖ
<![if !vml]>
<![endif]>
Spokane Authors & Self-Publishers
Page revised 05/29/2021 DAM
©2005 www.spokaneauthors.org
†††††††††††