<![if !vml]>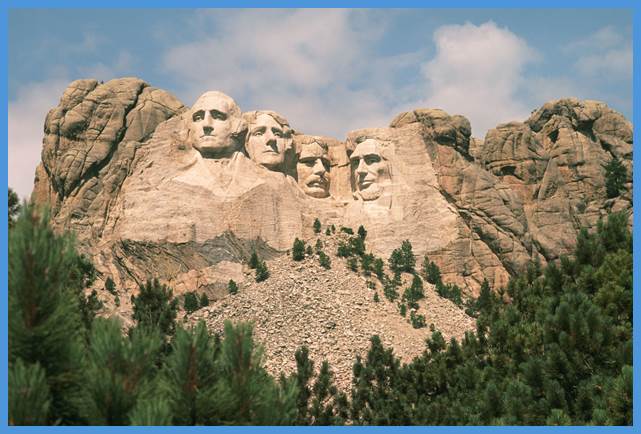 <![endif]>
OUR PREVIOUS/MOST RECENT MEETING
Information about our most recent meetings is available via a link on the "Welcome" page.  (To the left)
Visit the "Programs" page (to the left) to learn about our next meeting and other writer related events.
W now post current and most recent columns from our President, our Editor/Web-master, and any member or guest who wishes to contribute to ensure everyone sees them.
(Newest is at the top)
FROM OUR PRESIDENT
<![if !vml]>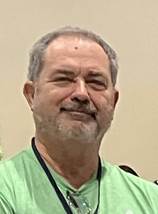 <![endif]>          My daughter and her family departed Arkansas recently for their annual summer visit to Spokane.  Because of the pandemic, they carried their own food for their four-day journey by car, stopped at only lonely looking rest areas, and stayed in cabins away from the main hotels.  Her husband, Matt, is a - for lack of a better term - disseminator of information from all of the science departments at the University of Arkansas; that is, he finds out about the latest projects and discoveries, interviews the professors, summarizes the projects, and then distributes the info to all sorts of news media outlets. 
          So, anyway, Matt made a resolution that he would, every day, write a short story about the family's adventures on this journey to Spokane.  And he has followed through.  Sort of a – what's the old phrase? – busman's holiday.  I've been reading his blogs each day at:
          Might be a good idea for each of us to do a similar thing while isolated at home or on the road?  I'm going to give it a go.
Stay safe and spread kindness,
Jim
P.S. – zyzzyva, zyxst, zyxt = Noah Webster's last words
          People found guilty of not using punctuation deserve the longest sentence possible.
         What do you get when you mix alcohol and literature? Tequila Mockingbird by F. Scotch Fitzgerald
FROM THE EDITOR/WEB-MASTER
<![if !vml]>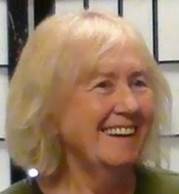 <![endif]>          It seems like this Corona Virus stuff is dragging on longer than we thought it would. When it began its assault late last winter, we all figured it would be a thing of the past my now, and we'd be back to having regular meetings by now.  But since we can't meet yet, I hope everyone is staying safe and getting on with the writing!
          As always, if you have anything you'd like to share, pass it on.  I can include it in the newsletter or post it on the web-site.  Just be sure to get it to me in timely fashion.  For the newsletter, it should arrive a week or so prior to the day we would normally meet.  (I try to list the submission dead-line for the next issue on the inside cover.)
          Don't forget to visit the SASP web-site and check out your Member Web-Page. Please let me know if it needs anything, such as an author head shot, a better, more complete bio, or updated book information.  If you could provide what is needed, that would be great!
          I'd also like to flesh out the second sheet, the additional information page on our roster.  That's a place where ideally we can find out a little more about our fellow members, and perhaps find someone to help us or who could use our help.  I can't guess at these things, so  I need input to be able to include them in the roster.
          If you are looking for, or are willing to help a fellow writer, let me know and besides adding it to the roster, I can pass the word via group e-mail or in SASP NEWS.
<![if !vml]>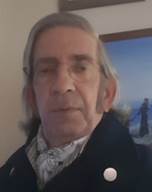 <![endif]>
FROM OUR PRESIDENT (Previous)
          So the pandemic just won't go away.  The only positive thing is that it has caused us all to slow down and has given us time to think (and write.)  Here are a few unrelated thoughts that have floated through my mind during this break in the action:
          I've written about this previously, but I have to say, once again, how I admire those of you who write fiction!  From your creative brains all sorts of characters and situations come alive.  On top of that, you have to keep track of each while moving the story along.  My book was nonfiction, and I still had trouble keeping track of everything!
          Another thought is a repeat of what Dave asked for a few months ago: Send us some fodder for this newsletter (since there's more room now that we don't have Minutes of the Last Meeting – actually, no meetings at all!)  Hate to be a Debbie Downer, but I don't see us meeting until there's a vaccine – which is probably a year or so away.  I'm trying to stay positive, but sometimes wonder if we'll ever meet again, since most of us are older and the virus tends not to be kind to seniors.
          One more thought (that's a little more positive): Years ago, we set up a formal critiquing program.  Several members signed up to critique the work of others, but very few actually submitted writings, and so the program gradually faded away.  But we've always had members who informally exchange material to be reviewed/edited/critiqued.  Since we now have more time on our hands, perhaps we can once again fire up the old program or, at least, expand what some of you are currently doing.  (I still possess a copy of our old formal rules.)
          And, as if the pandemic wasn't enough, we now have racial tension exploding on top of it.
          Stay safe - and Rest In Peace George Floyd (and others),
Jim
FROM THE EDITOR/WEB-MASTER (Previous)
          I had an e-mail from one of our members mentioning that Golden Corral was open and wondering when we would meet again.  Part of the answer might be found in Jim Parry's column.  The number of cases seems to be increasing at an alarming rate as of late, so the idea of gathering as a group may not be in the best interests of the health and safety of our members.  Most of us qualify as senior citizens, a group more susceptible to and at greater risk from the virus.  Even with our meeting location open, could we have a real honest meeting?  Would everyone fit into the meeting room with current social distancing requirements? 
          Like the rest of you, I want this pandemic stuff to be over with so we can get back to some semblance of normal.  But when we do meet again, I want it to be when we can be reasonably sure that everyone in attendance is safe and that we can hold the type of meeting we are used to.
          Several months ago I expanded our roster so we could include additional information about each of our members.  We (I) made a small start at it, and for some at least have tried to list what it is that person writes.  I'd also like to include other skills and abilities, especially those that could be of aid to our fellow members.  Do you edit?  Can you format for e-book publishing?  Could you paint or draw cover art or provide illustrations for a book?  How about skills in cover and interior design?  Are you adept with social media, the internet, or other on-line functions?  Would you be willing to help your fellow SASP members in these areas, whether or not you would charge for your services?
          Anyway, I don't want to add or include such information completely at random, even though I do have some idea of what skills some of you might have.  Therefore, it would benefit all of us if you were to pass along to me those skills and abilities you might want to have listed.  Again, these would go on the expanded portion of the roster which is shared only between members.  If you would want the information sent out over a wider area, let me know and we can include in the newsletter and on the web-site.
          As Jim mentioned, I can still use inputs for the newsletter.  Book reviews are great, as are excerpts from your work, opinion pieces, your thoughts on the current situation, news about your writing life, and thoughts on the current situation.  Ideally submissions should be no more than 300 to 350 words or so.  That's basically one full column, such as at the left on this page.
          As Jim also mentioned, let's revive our critiquing program.  As editor, I'd be willing to list those with books they want to have read and critiqued, and as well, list any members looking to read and critique the work of others.
          Finally, if you have time, check out your Member Web-Page on our web-site.  I believe most could use some improvement.  Is your bio up to date?  How about information about your books?  Do you have a new one that isn't listed yet?  Do you have an author head shot with your Member Web-Page, or would you like a different or new one?  Send me the information, the photos, and the book information and I'll get the page updated for you. 
          On a completely unrelated note, I finally put gas in my truck earlier this month.  If I remember correctly, the last time I drove it, the needle was still riding slightly above the "F."
<![if !vml]>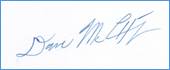 <![endif]>
Spokane Authors & Self-Publishers
Page revised 08/02/2020 DAM
©2005 www.spokaneauthors.org