<![if !vml]>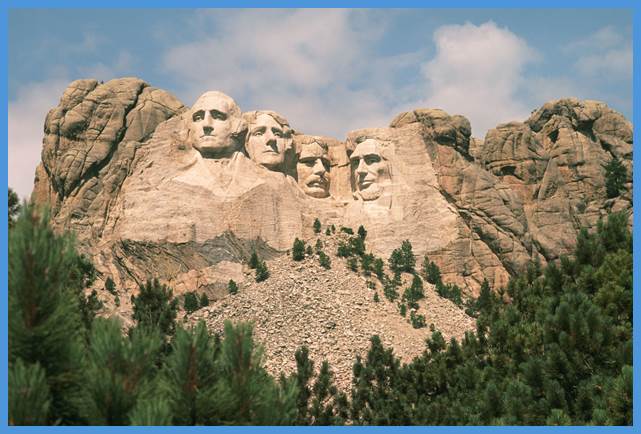 <![endif]>
President's Page
OUR PREVIOUS/MOST RECENT MEETING
Information about our most recent meetings is available via a link on the "Welcome" page.  (To the left)
Visit the "Programs" page (to the left) to learn about our next meeting and other writer related events.
We now post current and most recent columns from our President, our Vice-President, our Editor/Web-master, and any member or guest who wishes to contribute.
FROM OUR PRESIDENT
Time to hit the books
<![if !vml]>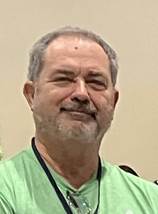 <![endif]>
<![if !vml]>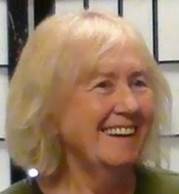 <![endif]>          To at least some of us, summer is the time for vacations, going to the lake, fishing, and other getaways and relaxation.  September is the benchmark for going back to school or generally knuckling down and getting back in the work groove.
          Writing another book (or two or three) is more like play than work for most of us. We write because we enjoy it. For those of us who have works in progress, now is a good time to finish one in time to get some printed for the fall and winter craft fairs and related events. At least for me, craft fairs are a good time to meet readers and promote my books, and preparations for them are a good time for me to nag myself about getting in gear and finishing something. 😊😉
          I hope to see you at our next meeting on September 8 at the Corbin Senior Activity Center. The room opens at 1:30, and the meeting begins at 2:00.
Sue Eller President
<![if !vml]>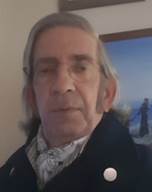 <![endif]>FROM OUR VICE-PRESIDENT
Hello fellow writers,
          I hope you all have been enjoying the cooler temperatures. I know I have.
          At our next meeting on Sept. 8th, local poet and author, Stephen Pitters will read from his most recent works. We will also have a short writing exercise, so bring some paper, a pen, and all your creativity.
See you there,
Marilee Hudon Vice President
FROM YOUR EDITOR, WEB-MASTER, TREASURER
          To once again piggyback on Marilee's comments, I too am rejoicing in the cooler weather, the cloudy skies, and the rain soaking into the earth.  Hopefully the precipitation will do a lot to ease the work of firefighters as they  wrap up their efforts for the Gray, the Oregon Road, and other wild fires.  Here's hoping none of you were directly or adversely effected by these disasters.
<![if !vml]>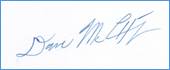 <![endif]>          At times like this, many of us wonder what we can do to help.  Yes, we can make a donation to the appropriate places, if we have the means to do so.  And remember, even small donations, if multiplied by a large number of generous people can help.  But perhaps as authors we could also use book sales as a way to raise money and donate, if we should so choose.  One could simply set aside a small amount or percentage from each sale and pass it along to the appropriate agency or fund.  One might even think to advertise the fact.  "Fifty cents of each sale will be donated to…"   Who knows, you might be able to help a worthy cause and increase sales as well.
          As always, don't forget to pay your dues, or if your Member Web-Page needs updating, contact me with the information.
 <![if !vml]>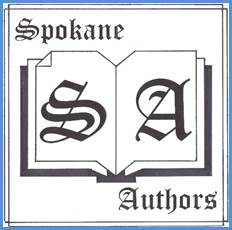 <![endif]>
SOME RANDOM THOUGHTS
From your editor
The Slow Read
          Today's world is obsessed with speed and demands near instant results.  This translates to the world of reading where folks try to read as much as they can as fast as they can.  There is nothing wrong with that, but perhaps we should take a look at an alternative… the slow read.
          There was a time when I read as rapidly as I could, when I would not put a book down until forced to do so or I had reached the end.  Quite possibly, if my overall circumstances would permit it, I would do that again.  Now I do most of my reading on my lunch break at work.  I get a cup of coffee, kick my shoes off, and read for a half hour or so.  When the coffee is gone and my time expired, I close the book and set it aside.  It can take a while to get through the typical novel, and if it happens to be a voluminous one, it may take close to a month.  And quite often on Fridays I instead look through our local weekly alternative newspaper.
          Reading slower takes me back to my grade school days when many teachers read to the class every day.  Often it was after lunch when everyone was tired from the lunch hour recess.  One teacher insisted we put our heads down and close our eyes while she read to us.  I remember stories such as Lassie Come Home, Little Men, Huckleberry Finn, and more.  I was thrilled to follow along as we listened to the day's excerpt.  Sometimes the story remained in my thoughts as we moved to other scholastic endeavors.  And there was always the anticipation of waiting for the next day and the continuation of the story.
FROM OUR PRESIDENT (Previous)
Harvest Time Will Soon Be Underway

<![if !supportLineBreakNewLine]>
<![endif]>
          August is the month for the dryland farmers in our area to reap the fruits of their yearlong labors. It is also a harbinger that school will be in session before long. August is a time of endings – the end of summer, the shortening of daylight, and the end of the growing season for farmers and gardeners alike. It is also a time of beginnings – the start of a new school year, the journey toward fall and cooler weather, and the launch of another round of fall festivals and county fairs.
          It is also time for us, as authors, to renew our goals for that next book, story, or poem. Let's face it: as the summer wanes, we turn our thoughts away from outdoor activities and retreat to our computers to pen a new idea. We also want to be prepared for the next round of craft fairs and other marketing events.
          Even though it seems like a long way off, October and November will arrive soon. Make sure you have enough copies of your books to sell. (Last year, I sold out of my Emily Trace Mystery series before the events ended.) Make sure you also have some supportive materials like business cards and/or bookmarks, a card reader (I use Square), and plenty of change for cash customers. It's always good to have a new book out, too. Because we are self-published, we don't have to wait for 2-3 years for our manuscript to become a book. However, we want to take enough time to do proper editing, have an attractive cover, and have enough books to carry us through the craft fairs and events in which we have decided to participate.
          Good luck, happy August, and I'll see you at our next meeting on August 11 at the Corbin Senior Activity Center.
Sue Eller President
FROM OUR VICE-PRESIDENT (Previous)
Hello everyone,
          I hope this newsletter finds you all well and feeling creative.
Our speaker for August will be our own Beth Camp (with help from Sue Eller). Beth will be speaking about diversity in writing.
          This summer has seemed to fly by, and fall will soon be upon us. If any of you have events coming up, please remember to email the date and time to me at saspworks4u@gmail.com so I can advertise for you via social media.
See you soon!
Marilee Hudon Vice President
FROM YOUR EDITOR, WEB-MASTER, TREASURER (Previous)
          To echo Marilee's note above, let me know as well, if you have upcoming events.  Depending when they are scheduled and when I receive the information about them, I can usually include them in the newsletter.  As well, I can usually add them to the "Programs" page on the web-site.  You can contact me at authors@spokaneauthors.org or at my home e-address.
          One of the things Sue mentioned in her presentation at our last meeting was to use Expanded Distribution for books on Amazon.  The benefits of doing so, I believe, are well worth it, but Expanded Distribution changes the way the book's price is divided between the author and the company.  In the basic scheme of things, the author gets sixty percent, out of which comes the cost of printing.  (Everything else is profit or royalty.)  In expanded distribution, the author gets forty percent.  It might be necessary for one to set a higher cover price if going that route.  The author's forty percent needs to cover the printing costs, as well as provide some amount of royalty.  I will be changing over and unfortunately, raising my prices slightly in the next few days.  (No, this is not because of the slight rise in printing costs announced by Amazon in the past month or so.   As always, don't forget to pay your dues, or if your Member Web-Page needs updating, contact me with the information.
WHY I WRITE (Previous)
By D. Andrew McChesney
          Should you ever wonder why writers write and think about it for more than a second and a half, you might realize there is a different answer for every writer that is, was, or ever will be.  Every writer has his or her own unique set of reasons and motivations for writing.  That means I can only answer or attempt to answer for myself.
          If asked why, I would say because I enjoy it.  It's fun.  I like being creative.  I like the process and the challenge.  Eventually, I usually like the results.  For me and many others, I believe writing is an outgrowth of reading.  Rarely do you find a writer who is not an avid if not voracious reader.  Much of what I write is based on, influenced by, or inspired by what I read.
          Writers also write for reward.  It may be for a sense of self accomplishment, and/or recognition by others.  Position and prestige as a writer certainly enter into the equation.  For me, one of the greatest enjoyments of writing is sharing my work with others.  When I do, my first hope is that people enjoy it and find it entertaining.  If readers learn something, that's great, and if they are persuaded or convinced of something, that's an added bonus.  If I primarily wrote something besides fiction, I might revise the order of those effects.
          People also write for material gain… for money.  Some earn a living, or generously supplement other income sources through writing.  But writing for money, especially writing fiction for money is not always that lucrative of a venture.  It's a good bet that the typical mid-list fiction author has a day job or some other source of steady reliable income.  This comes in handy when book sales aren't as brisk as hoped, royalty checks are smaller and less frequent than expected, or the advance on a new book doesn't carry as far to the left of the decimal point as it should.
          We've all heard stories of writers who come out of nowhere while their books shoot to the top of the best-seller lists.  Six months or a year ago, these individuals may have been dodging bill collectors, engaging in creative financing, and possibly facing eviction or foreclosure.  Now they can afford to purchase any and everything they could want.  It's a nice dream and one that has no doubt entertained nearly every writer at some point.  While I admit that this ideal has passed through my brain, I realize it isn't practical.  The more common-sense ideal is to someday break even, to one day get back from writing and publishing efforts, all that I have, and all that I am putting into them.
          And yes, I was one of those writers with a day job, even though I then worked a night shift.  At that time I planned to retire in a couple of years and use some of my available time for writing and publishing projects.  Anything earned would supplement other retirement incomes.  If writing allows me to keep gas in my truck, beer in the fridge, and take my lovely wife to dinner now and then, I'll be well satisfied.
<![if !vml]>
<![endif]>
Spokane Authors & Self-Publishers
Page revised 08/31/2023 DAM
©2005 www.spokaneauthors.org