<![if !vml]>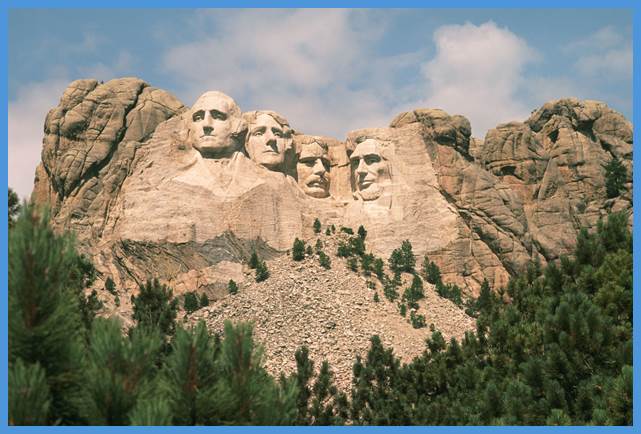 <![endif]>
OUR PREVIOUS/MOST RECENT MEETING
Information about our most recent meetings is available via a link on the "Welcome" page.  (To the left)
Visit the "Programs" page (to the left) to learn about our next meeting and other writer related events.
W now post current and most recent columns from our President, our Editor/Web-master, and any member or guest who wishes to contribute to ensure everyone sees them.
(Newest is at the top)
FROM OUR PRESIDENT
<![if !vml]>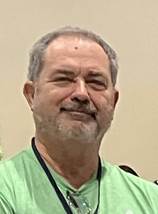 <![endif]>          So the pandemic just won't go away.  The only positive thing is that it has caused us all to slow down and has given us time to think (and write.)  Here are a few unrelated thoughts that have floated through my mind during this break in the action:
          I've written about this previously, but I have to say, once again, how I admire those of you who write fiction!  From your creative brains all sorts of characters and situations come alive.  On top of that, you have to keep track of each while moving the story along.  My book was nonfiction, and I still had trouble keeping track of everything!
          Another thought is a repeat of what Dave asked for a few months ago: Send us some fodder for this newsletter (since there's more room now that we don't have Minutes of the Last Meeting – actually, no meetings at all!)  Hate to be a Debbie Downer, but I don't see us meeting until there's a vaccine – which is probably a year or so away.  I'm trying to stay positive, but sometimes wonder if we'll ever meet again, since most of us are older and the virus tends not to be kind to seniors.
          One more thought (that's a little more positive): Years ago, we set up a formal critiquing program.  Several members signed up to critique the work of others, but very few actually submitted writings, and so the program gradually faded away.  But we've always had members who informally exchange material to be reviewed/edited/critiqued.  Since we now have more time on our hands, perhaps we can once again fire up the old program or, at least, expand what some of you are currently doing.  (I still possess a copy of our old formal rules.)
          And, as if the pandemic wasn't enough, we now have racial tension exploding on top of it.
          Stay safe - and Rest In Peace George Floyd (and others),
Jim
FROM THE EDITOR/WEB-MASTER
<![if !vml]>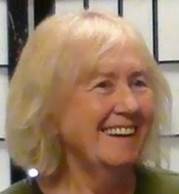 <![endif]>          I had an e-mail from one of our members mentioning that Golden Corral was open and wondering when we would meet again.  Part of the answer might be found in Jim Parry's column.  The number of cases seems to be increasing at an alarming rate as of late, so the idea of gathering as a group may not be in the best interests of the health and safety of our members.  Most of us qualify as senior citizens, a group more susceptible to and at greater risk from the virus.  Even with our meeting location open, could we have a real honest meeting?  Would everyone fit into the meeting room with current social distancing requirements? 
          Like the rest of you, I want this pandemic stuff to be over with so we can get back to some semblance of normal.  But when we do meet again, I want it to be when we can be reasonably sure that everyone in attendance is safe and that we can hold the type of meeting we are used to.
          Several months ago I expanded our roster so we could include additional information about each of our members.  We (I) made a small start at it, and for some at least have tried to list what it is that person writes.  I'd also like to include other skills and abilities, especially those that could be of aid to our fellow members.  Do you edit?  Can you format for e-book publishing?  Could you paint or draw cover art or provide illustrations for a book?  How about skills in cover and interior design?  Are you adept with social media, the internet, or other on-line functions?  Would you be willing to help your fellow SASP members in these areas, whether or not you would charge for your services?
          Anyway, I don't want to add or include such information completely at random, even though I do have some idea of what skills some of you might have.  Therefore, it would benefit all of us if you were to pass along to me those skills and abilities you might want to have listed.  Again, these would go on the expanded portion of the roster which is shared only between members.  If you would want the information sent out over a wider area, let me know and we can include in the newsletter and on the web-site.
          As Jim mentioned, I can still use inputs for the newsletter.  Book reviews are great, as are excerpts from your work, opinion pieces, your thoughts on the current situation, news about your writing life, and thoughts on the current situation.  Ideally submissions should be no more than 300 to 350 words or so.  That's basically one full column, such as at the left on this page.
          As Jim also mentioned, let's revive our critiquing program.  As editor, I'd be willing to list those with books they want to have read and critiqued, and as well, list any members looking to read and critique the work of others.
          Finally, if you have time, check out your Member Web-Page on our web-site.  I believe most could use some improvement.  Is your bio up to date?  How about information about your books?  Do you have a new one that isn't listed yet?  Do you have an author head shot with your Member Web-Page, or would you like a different or new one?  Send me the information, the photos, and the book information and I'll get the page updated for you. 
          On a completely unrelated note, I finally put gas in my truck earlier this month.  If I remember correctly, the last time I drove it, the needle was still riding slightly above the "F."
<![if !vml]>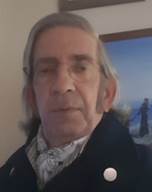 <![endif]>
FROM OUR PRESIDENT (Previous)
          Looks like, once again, we ain't gonna meet.  But someday…
          During this break in the action, I got to thinking:  At my age I've seen a thing or two (Sounds like a Farmers Insurance commercial?) so I've been jotting down experiences as they float through my brain.  The list consists of interesting (read: weird) events in which I have been involved over the years, hoping that, in this way, the grandkids would know a little more about their Grandy – sort of another memoir, a follow-up to my celebrated Book All the Teachers.
          Long chapters are currently being written regarding these incidents, but those are for another time.  This newsletter has room for only a few events with a brief description of each.  So, for your entertainment pleasure since there's not much else to do during this pandemic, here they are! (in no particular order – well, sorta chronological order):
          When in fourth grade, my best friend and I noticed that we had left a Hula Hoop in his backyard.  That led to an epiphany (which I later traded for an accordion):  I ran home to retrieve my set of darts, ran back, and we began to lob the darts at the Hula Hoop.  We had just invented Lawn Darts! - but were too inexperienced and/or dumb to apply for a patent. 
          In 1966 our college garage band was invited to play at the famous Coulee City Friday Night Dance.  (We got the gig only because our audition tape was actually a copy of the Yardbirds' For Your Love album.) This occasion saw our drummer (me) tumble off a six-foot riser, our lead guitarist break several strings, a few audio problems – and our bassist never did show.  The mayor paid us, but asked us never to return.
          While driving down Division Street one day, I noticed a young man in a striped referee shirt wrestling with another young man in the parking lot of the old Footlocker (which is now Fred's Ding and Dent Center.)  I pulled into the lot, jumped out, and was told by the referee that the young man he was hanging onto had stolen some shoes.  While the referee ran back inside to phone the police I was left holding onto the perp.  He eventually was able to free himself from my grasp, but another Good Samaritan helped me chase and tackle the shoplifter a half-block away.  After we did all the hard work, the cops finally showed up.
          Well, Dave has informed me, "That's enough of a space-filler.  They aren't that bored." So, I'll end it here.
Stay well and keep writing (memoirs, maybe?),
Jim
FROM THE DESK OF
VICE-PRESIDENT SUE ELLER (Previous)
          Hello, SASP members. Finding speakers in the current COVID-19 world has been out of the realm of reality.  Since that's not an option, and since trying to get someone in the area to submit a video has been without success so far, I've decided to share some of the information that's out there on the internet. I have attended web-based free sessions put on by the ALLi folks and found them to be useful.  As with any speaker, podcast, or other resource, I would advise you to take what information you find useful and leave the rest.
          There are a lot of people of questionable character out there who prey on self-published authors.  There are even more people who want to help us succeed.  The two ladies involved in this podcast have donated a lot of time to help fellow independent authors.  They also offer books and services which cost money, as most business people do.
          I hope you enjoy the information presented here.  The link will take you to the ALLi website, which also contains additional free information.
          In this month's #AskALLi Advanced Salon, Orna Ross and Joanna Penn talk about the tools, software, and services they use that are the most advantageous for independent authors—from writing to formatting to planning, sales tracking, accounting, and more.
          The post The Most Useful Tools, Software, and Services for Independent Authors, with Orna Ross and Joanna Penn: Advanced Self-Publishing Podcast appeared first on Alliance of Independent Authors: Self-Publishing Advice Center.
About the Hosts:
        Joanna Penn is a New York Times and USA Today bestselling thriller author, as well as writing non-fiction for authors. She is also a professional speaker and entrepreneur, voted as one of The Guardian UK Top 100 creative professionals 2013.  She spent 13 years as a business IT consultant in large corporations across the globe before becoming a full-time author-entrepreneur in September 2011.  For more information about Joanna, visit her website at:
        Orna Ross launched the Alliance of Independent Authors at the London Book Fair in 2012. Her work for ALLi has seen her named as one of The Bookseller's "100 top people in publishing". She also publishes poetry, fiction and nonfiction, and is greatly excited by the democratising, empowering potential of author-publishing. For more information about Orna, visit her website at: http://www.ornaross.com
Sue Eller
POSITIVE THINGS (Previous)
     As bad as this pandemic is, there are a few positive things I've noticed. One is that with fewer people running around in their cars, our air has gotten cleaner. And being an animal lover, I'm happy to see wild animals are more free and have more space to roam around. These are good things and I hope we take these lessons to heart after things return to normal.
     Wearing masks, it seems, has become a political issue. To me, it's a health issue. Since I can't get my seasonal allergy shots right now, because the clinic where I go is shut down until further notice, I've discovered that when I wear a mask outdoors, I don't have any hay fever  or asthma. Usually, this is the worst time of year for me. One mask that has been helpful to me is the one I purchased right after Mount St. Helen's erupted 40 years ago! The other mask that I use was made and sent to me by fellow SASP author Joyce Caudel. She also made one for Bob. Thanks, Joyce!
     Another positive thing is that my mini thumb piano finally arrived after six weeks. It traveled by mail for almost one month through China. Finally it arrived in California. Then for some reason it was sent to Indiana, then to Nevada, then Spokane. The outer packaging was quite tattered, but the piano inside was okay. So now I'm learning how to play it by looking at tutorials online.
Will sign off for now. Miss our meetings and I miss you all! Stay healthy!
Esther J. Hildahl
FROM THE EDITOR/WEB-MASTER (Previous)
          How many of you have seen the social media blurb that says, "I do my best editing right after I hit 'send?'"  I ask because as I sit to write this month's note, I see, "because off changes…" instead of "because of changes…"   That was the opening phrase of last month's column.  I appreciate the fact that no one contacted me to complain or point it out, but then I wonder if anyone even noticed.  Mistakes slip by and we don't notice, nor apparently does anyone else.  To me, it's a great reason to have as many sets of eyes as possible go over our work.  The chances of catching a small error like that get better with each additional person that takes a look at it.
          I'd like to extend my thanks to everyone who has sent material to be included in both last month's and this month's issues of SASP NEWS.  It would be great if we continued this trend.  After all, we are writers!
          In regards to the current health and social situation, I'd say we are on the back stretch, about ready to enter the final turn.  Maybe we are already into the turn.  We have a ways to go, but we are getting closer to the finish line and a return to some semblance of normalcy.  I just hope that society as a whole doesn't rush things and trip before reaching the finish line.  I don't think any of us would want to go through all this again.  And honestly, I'm not speaking about the health implications, only the social distancing, "stay at home" aspects of it.  The sooner that ends, and ends for sure, the sooner we can resume meeting in person.
          I don't know about anyone else, but I'm still measuring fuel economy "weeks per gallon?"  I last bought gas in February, and as we approach the end of May, I still haven't needed to get gas. 
<![if !vml]>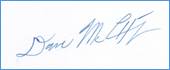 <![endif]>
Spokane Authors & Self-Publishers
Page revised 06/28/2020 DAM
©2005 www.spokaneauthors.org