<![if !vml]>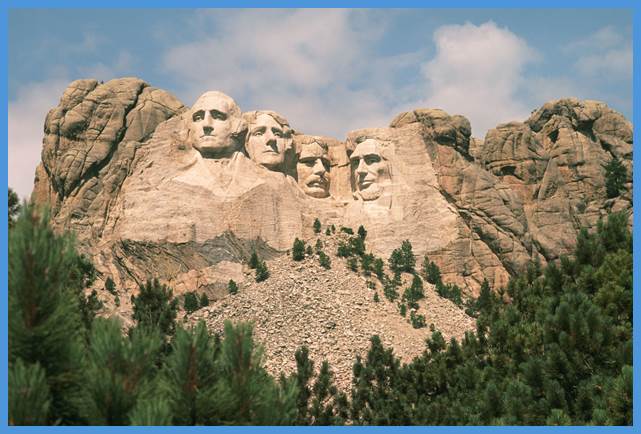 <![endif]>
††††††††††† †
OUR PREVIOUS/MOST RECENT MEETING
Information about our most recent meetings is available via a link on the ďWelcomeĒ page.† (To the left)
Visit the ďProgramsĒ page (to the left) to learn about our next meeting and other writer related events.
W now post current and most recent columns from our President, our Editor/Web-master, and any member or guest who wishes to contribute to ensure everyone sees them.
(Newest is at the top)
FROM OUR PRESIDENT
Hi-dee-ho my fellow SASPers and SASPerillas,
††††††††† Hokey smoke!† Itís time for our October non-meeting.†† A couple of thoughts:
<![if !vml]>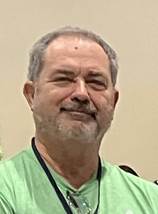 <![endif]>††††††††† It has been mentioned in past From the President columns that one of the few good things to come out of this pandemic is more time for writing, and I see (thanks to Dave) that some of you have taken advantage of that time.† A couple of SASP members have come out with new books:† Michael Zargona is offering his book Turn Red Tomorrow as a free Kindle Download, and has a new tome scheduled for publication very soon.† Harland Eastwood has a recent book out titled Northwest Marine Sampler. Joyce Wilkenís newest effort is Poetry Pie, while Stephen Lalonde has just published Sinon of Kirra.† Kudos to those four!† Anyone else?
††††††††† I did put what I thought were the finishing touches on my screenplay, Where the Hormones Hit the Fan, (based on the near-bestseller, Book All the Teachers), but Dennis Held looked it over and determined that it would equal a nine-hour movie, so it needs some fine-tuning, paring down, and deletions - until itís one-fourth its current length!† Or, perhaps, it could be a mini-series like Roots.
††††††††† Hey, how about sending to Dave or me a short story or poem about the pandemic (the virus itself, social distancing, masking up, constantly washing your hands, your new dress code, eating habits, what youíre bingeing on, how youíre losing your mind, etc.)?† Weíll put it in the next newsletter.
Stay safe and spread kindness,
Jim
FROM THE EDITOR/WEB-MASTER
<![if !vml]>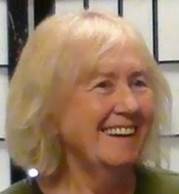 <![endif]>††††††††† Congratulations to our members with recently published, or soon to be published works!† As your newsletter editor, Iím happy to have received word about these milestones in time to include them in this issue of SASP NEWS.† Iíll try to get your member web-pages updated with your new books in the near future.
††††††††† Iím looking forward to reading and publishing here in the newsletter, any inputs you may send out regarding Jimís suggestion at the end of his column above.† As a newsletter editor, I like it when I have material to include, and ideally, when I have to pick and choose due to space constraints.† Honestly, it makes the job a lot easier than when I have to dig around and scrounge up material.
††††††††† Not a whole lot has changed for me during the pandemic.† Being fully retired now, I was staying home most of the time anyway.† I do find that now I tend to plan the trips I make in a bit more detail and try to combine errands into fewer trips.† The biggest thing to me is simply the idea of maintaining the social distance, wearing a mask, and washing my hands more often.† I also find that sometimes my level of ambition, which is never all that high, is even lower than usual.† So, I have all this time to do stuff, and I seem not to want to do anything.
††††††††† But I have somehow drummed up enough energy to work on this edition of SASP NEWS, perhaps because today started out as a wet soggy dayÖ something weíve needed for some time.
Keep writing,
<![if !vml]>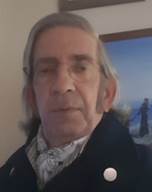 <![endif]>
FROM OUR PRESIDENT (Previous)
††††††††† Hi folks.† Once again, itís just about time for no meeting.
††††††††† After witnessing what covid19 can do to people, especially older people, my wife and I have joined the Big Chicken Club.† We have gone virtually (that word has taken on its more original meaning during the pandemic) nowhere during the past six months, even buying groceries on line and then hitting each item with a disinfectant spray once they arrive.† After an hour of spraying, I become so bored Iíve taken to grabbing my motherís numerous scrapbooks and paring them down into one large three-ring binder.† So far, Iíve thrown away the contents of eight waste baskets.† Most of the throwaways have been photos of unknown places and/or unknown people; at least, people that my kids are not going to recognize when (if?) they look through this book.† I did run into my first-grade report card.† It said I was a good student but needed to quit being so shy, and needed to get up in front of the class to share things Ė and needed to speak louder.† Nearly seventy years later I volunteered to be SASP president in an attempt to overcome those deficiencies (but these past six months have once again silenced me.)
††††††††† I guess I should be writing.† Is anyone writing?† Is anyone getting published?† Is anyone selling?† Kinda thought more people would be bored during this virus and, thus, reading more books. (I see I did sell one e-book in July Ė Whoopee!)
††††††††† On a related note:† While browsing the internet, I ran into a site which might be of value to some of you:† Self-Publishing Companies to Avoid and How to Spot Them.
Stay safe and spread kindness,
Jim
P.S. Ė If anyone is interested, Iíll be signing books tomorrow at Barnes & Noble from 6:00 PM until I get escorted out by security.
FROM THE EDITOR/WEB-MASTER (Previous)
††††††††† Iíve had a few responses to the questionnaire for additional roster information.† Thanks to those who have responded.† I did notice that all so far provide much more detailed information than there is room for on the second page of the roster.† Therefore, itís my plan to incorporate the received forms into a single document and forward it on to the membership.† That way you will be able to have a better idea of what each of these individuals is looking for, rather it be in terms of help needed or assistance offered.
††††††††† For the time being, Iím trying to keep this within the group itself, so I wonít be posting to the web-site or including details here in SASP NEWS.† If you wish to reach outside of Spokane Authors and Self-Publishers, let me know.† I can then include it on the web-site or in the newsletter.† Let me know if I can include your contact information in the posting/note or not.† Iíll be sending the information form along with this edition of SASP NEWS, in case you have misplaced it.†
<![if !vml]>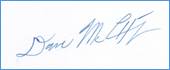 <![endif]>
Spokane Authors & Self-Publishers
Page revised 09/28/2020 DAM
©2005 www.spokaneauthors.org
†††††††††††