<![if !vml]>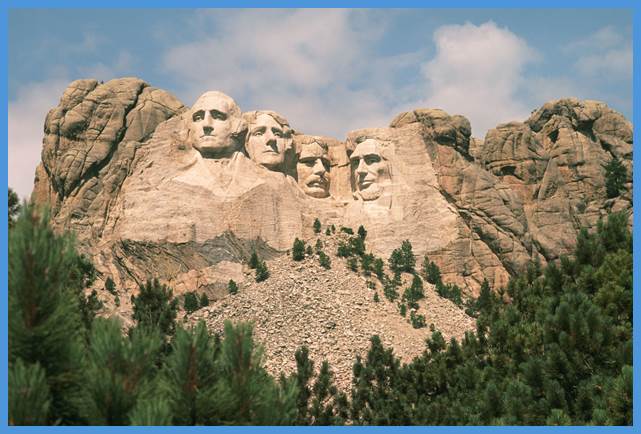 <![endif]>
Our November 2017 Meeting
<![if !vml]>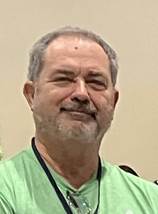 <![endif]><![if !vml]>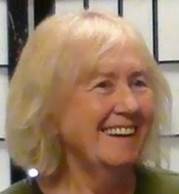 <![endif]>
            Spokane Authors and Self-Publishers met Thursday the 2nd of November at Golden Corral on North Division Street.  Sue Eller and Dave McChesney teamed up to talk about establishing a Facebook Author Page and using Twitter as a marketing tool.
          Joyce Caudel, Chuck Lehman, and others talked about participating in many of the local craft fairs in the area in order to sell books.  A number of other folks mentioned upcoming book signing events.  Tiffani Harvey noted she'd held her first ever book signing a few weeks earlier and had sold two sets of her books.
          Beth Camp put in a good word for 2nd Look Books and their willingness to host signing events.  She noted that they also do a lot of the publicity that normally falls to the author.  Beth also provided a signal boost for NANOWRIMO and suggested that it is a worthwhile project for every writer to participate in
          Sue Eller let us know that Saturday December 2nd was set aside as the Launch Party for SASP's anthology.  It will be held from 11 am until 1 pm at the Shadle Park Branch of the Spokane City Library.  If you pre-ordered copies of the anthology at the November meeting, they will be available for pick-up at the Launch Party.
          Jim Parry noted that in the years since publishing Book All the Teachers, he has sold upwards of 800 copies.  He said he is sometimes stymied when trying to get it into schools and other locations because of a particular word that can be made out on the cover, underneath "book."  He has thought to retitle the book and reissue it with a different cover.  Some suggested to him that he might want to simply revise the cover to make sure the offending word was not quite so visible.  He also mentioned that he has received an invitation to submit the full manuscript of the revised version for publishing consideration.
          We talked a little bit about providing a member directory for members.  Obvious sticking points involved making it available to all while still protecting individual privacy.  Beth Camp and Sue Eller volunteered to work on establishment of a directory.
          Among winners of door prizes were: Tom Wallace, Tiffani Harvey, Joyce Caudel, Larry Danek, Dave McChesney, Linda Noble, Paul Sasser, Jim Silliman, Beth Camp, and Kathy Schrum.  There may have been others, but your reporter/editor was amongst the winners and may have missed a few names while selecting a prize.
          Our next meeting will be on the 7th of December at usual place and time.  (2:00pm at the Golden Corral on North Division Street in Spokane.  Meeting proper will start at 2:30.)  As always, our December meeting will feature an "Open Mic" session with members and guests reading short excerpts from their work.  A first come/first served sign-up sheet will be provided.
FROM OUR PRESIDENT
<![if !vml]>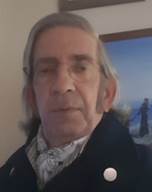 <![endif]>
            This year I've had more trouble selling my books than usual. By the end of September, I had sold only 18 books, plus a few on Amazon and Kindle. Part of the reason for this, of course, was due to the closures of the Hastings stores. I needed to find other places to sell my books. But where?
          Then a friend clued me in on arts and crafts fairs. She enjoyed doing them and thought that I might, too. I also remembered that a couple of our past speakers had spoken about these events in a positive way.
          Most of the fairs are held in schools or churches and usually last for one or two days. The hours are long, usually from 9 a.m. to 5 p.m. The cost to participate is anywhere from $25 to $65.
          I decided to give it a try and signed up for five fairs. For three of these, I invited other SASP authors to share my table and the cost.
          During the fairs I was happy to see there were lots of shoppers, which gave me the opportunity to meet people and sell my books. I enjoyed visiting with my fellow authors and meeting other vendors who had many wonderful things to sell.
          However, a downside to all of this was that it was boring the last hour of each day when there were few customers or none at all. But overall, during the last month, I managed to sell 48 books and it was a fun experience.
          I still have my fifth and last fair for the year to go to on December 2nd in Newport, WA.  And, I've already signed up for another fair for March 2018.
          So if you are looking for a place to sell your books, you might want to try one or more of these arts and crafts fairs.
Happy writing!
Esther
FROM THE EDITOR/WEB-MASTER
<![if !vml]>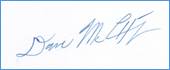 <![endif]>
            Sometimes I think I'm one of the people who thrive under pressure… deadlines and all that.  You see, I've had all this time since our last meeting to get the web-site updated and a start on the next issue of SASP NEWS.  So as I so often do, I put it off until the very last minute.  Oh, I've made a couple attempts to write up the narrative our last meeting and to post it to the web-site, along with updated messages from our President and our Public Relations person.  But with the new puppy, Coco, needing attention and the promise of various sports on television, I seem to have set it aside.  Tonight I'm trying to at least make a start at it as it will be a few days before I can continue.  Tomorrow morning (Monday the 20th of November) I'll be enroute to a local hospital for some surgery.  It's to correct a condition found during a recent screening/exam.  They are saying I should be back home in time for Thanksgiving.  Regardless of when I do return home, I will not be able to update anything on the web-site for those few days I'm gone.  Nor will I be able to progress towards a completed and ready December issue of SASP NEWS. So here's hoping that my drive lasts into the evening and allows me to get everything somewhat up to date.
<![if !vml]>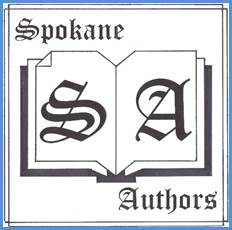 <![endif]>
FROM OUR PUBLIC RELATIONS DIRECTOR
<![if !vml]>
<![endif]>
About SASP's Anthology
A Look Behind the Scenes
          Everybody's excited about our new Anthology and that launch party at the Shadle Library coming up on December 2.  So, how did we get to this point – and what's next?
          The idea of an anthology featuring SASP members began just three months ago, at the end of September.  Luckily, the SASP board approved our going forward, and Sue Eller and I started mapping out what we would need to do to make this a reality BEFORE the holidays.
<![if !vml]>
<![endif]>
1.    SUBMISSIONS: We released a Call for Submissions (with appropriate permission for a one-time use by SASP), and YOU responded. Some 19 SASP members submitted their work for . . .
2.    EDITING: We read, reviewed, debated, and discussed a style sheet, the submissions, and got each writer's permission to move ahead with final copy.
3.     FORMATTING: We then created another style sheet for the final format and Sue took a leadership role in laying out, final editing, and proofing the Anthology, helped by a team of minions – Kate Poitevin, Dave McChesney, Kate Poitiven, and me.   Just in time for . . .
4.   PUBLISHING: Sue and Kate set up accounts and got our paperback ordered, printed, and delivered through Gray Dog Press in time for our Launch Party.  They also worked online with CreateSpace and Amazon to get the final e-book and paperback book for orders online all ready.  Yes, I dug in here too.  We have most of the bugs worked out as of yesterday, November 18.  Not a bad turnaround for a book of about 120 pages.
5.    MARKETING: We're in the current phase here with distribution and marketing (press releases, etc).  We'll have books ready for pick-up (pre-orders) and sale at the Launch Party.
          WHAT'S NEXT? I'm in the middle of planning events for January and February.  Are you interested?  If YES!!!! Please e-mail or call me.
          If you read our anthology and like it, please consider leaving a REVIEW on Amazon.  Even a sentence or two can make a BIG difference.  You can also send a review to SASP for inclusion on our web-site and in our newsletter.
          Do you have friends or relatives, locally or out-of-state who might be interested in our Anthology?  Please share the LINK (below) with them. Do you "Tweet," share information on Facebook, or use Instagram, feel free to pass the information along that way as well.
Amazon link for:
It's available both in Kindle™ and in paperback, depending upon your preference.
          Meanwhile, happy writing!  Are you working on your story, poem, or essay for the next SASP Anthology!
Beth
          SASP member and Spokane author Beth Camp writes historical fiction and blogs from time to time at
http://bethandwriting.blogspot.com
          She currently serves as SASP's public relations person.
          Visit Beth's Amazon Author Page
          Audiobook now available for Standing Stones!
          Scottish proverb: "Bend, don't break."
          Have a writing tip? Why not send it to daveeva@comcast.net for inclusion in a future edition of SASP NEWS.
                     <![if !vml]>
<![endif]>
Spokane Authors & Self-Publishers
Page revised 11/19/2017 DAM
©2005 www.spokaneauthors.org