<![if !vml]>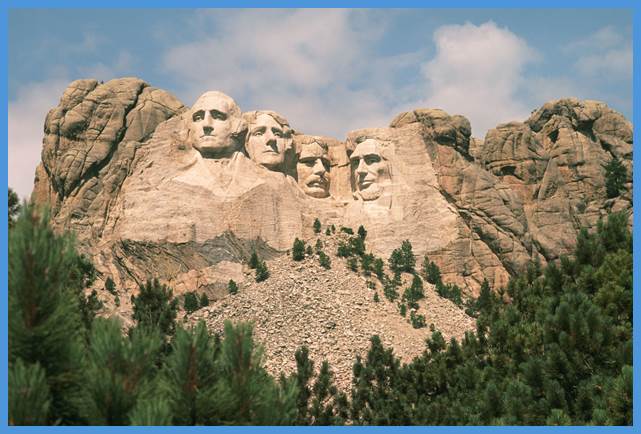 <![endif]>
OUR PREVIOUS/MOST RECENT MEETING
Information about our most recent meetings is available via a link on the "Welcome" page.  (To the left)
Visit the "Programs" page (to the left) to learn about our next meeting and other writer related events.
W now post current and most recent columns from our President, our Editor/Web-master, and any member or guest who wishes to contribute to ensure everyone sees them.
(Newest is at the top)
FROM OUR PRESIDENT
Greetings my fellow SASPers and SASPerillas,
          Your officers continue their search for the best and safest way to restart our meetings.  A couple of our members wondered why we stopped meeting in the first place, and wish to begin anew as soon as possible.  Others are still worried about their safety and wish to postpone a little longer.  I'm a tweener:  To me, it appears relatively safe at this point, but who knows.  (Checking the newspaper every day I've noticed that the WORLD's new cases are getting lower, the US cases are down, and SPOKANE COUNTY new cases are down – finally!)<![if !vml]>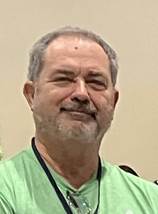 <![endif]>
          The governor continues his relentless drive to open up the state on June 30th regardless of whether we reach a 70% vaccination rate or not.  I shall phone Golden Corral immediately on the morning of July 1st to reserve our usual room. Or maybe we want to reserve the entire room (if available) instead of just our usual half - in order to spread out.  (We can't seem to get a consensus on this, or a consensus on when to start, or if we want to require proof of vaccination to enter.)  To confuse things further, the first Thursday of July falls on the 1st so it does not appear that July 1st is an option.  Dave suggested a mid-July meeting to get us started – or we can wait until August 5th for our first meeting.  Your officers will make a decision and notify you as soon as that decision is made.  (I'm voting for August 5th.)
          On to other matters:  In the May 24th Spokesman Review (Dad Daze column), Ed Condran writes about his daughter Jane wanting to be a journalist.  So he emails the well-known reporter/journalist Linda Ellerbee, who (surprising) replies to him - with some excellent advice. [And I think it is excellent advice for all writers.]: "Encourage Jane to read as much as possible, and she should know that I'm a writer because I'm a reader."  She goes on to say, "The most valuable gift I was ever given was a library card.  It took me out of my world and took me everywhere else."  More advice: "The most wonderful thing I want Jane to know is that you get paid to learn stuff when you're a journalist.  What other profession can you say that about? [Authors of books, teachers?] A liberal arts degree helps.  You need to learn language, psychology, history, politics, and geography.  And most importantly:  If you want to know something, ask."
          Remember:  To steal from one person is plagiarism.  To steal from many is research.
Be kind,
Jim
CELEBRATING INDEPENDENCE
They Signed For Us
          Of all our national holidays, Independence Day or the fourth of July is the favorite of most Americans.  Memorial Day and Veterans Day are more sober events, but the Fourth of July usually brings forth nostalgic thoughts of happy days past.  I still remember those fireworks, picnics and parades of days gone by. 
          Today it seems that people have to hit the road and get away in order to celebrate the day.  I also remember one fourth of July back in 1945.  We were sitting at anchor in a transport area named Kerema Retto, a small group of islands a little south of Okinawa when the Kamikazes flew in low.  The fireworks display was quite impressive, but we didn't have no picnic. <![if !vml]>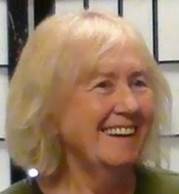 <![endif]>  
          I always liked the fireworks displays we used to have sitting at anchor in my boat off of Navy Pier Chicago much better as we watched the splendor.
          What about that first Fourth of July back in 1776?  The events that unfolded in Philadelphia changed the political thinking of the world.   The ideas that unfolded and were placed on a piece of paper we call The Declaration of Independence had never been tried.  I am amazed that those early patriots could come up with the farfetched ideas of "truths to be self-evident, inalienable rights, rights to be self-evident, that all are created equal, life, liberty, and the pursuit of happiness, governments deriving their just powers from the consent of the governed," and so on.  We should take the time to re-read the glorious document that made it possible for us today to live our life so plentiful.  What a piece of magnificent thinking!
          I keep thinking of those men who had the indomitable courage to sign the document.  These were not anarchist rabble but men who had wealth and substance and much to lose if the revolution fizzled.  If you delve into the history of the signers, you will find that they "mutually pledged to each other our lives, our fortunes and our sacred honor."  And so it was, many lost their fortunes and ended up penniless.  Thomas Nelson Jr., a signer from Virginia, ordered his troops to shell his own mansion when he learned it was a British headquarters.  He was left in financial distress as a result of the war.  Two signers, Hayward and Rutledge, were captured by the British and imprisoned.  Arthur Middleton's homes were ravaged by the British.  Philip Livingston of New York had his home used as a British barracks and hospital.  They confiscated his business interests.  John Hart from New Jersey had his farm and mills wrecked by the redcoats, and he was driven into hiding.  On returning after American victories at Princeton and Trenton, he found his wife sick and dying and his family scattered. 
Thus was the plight of many of the signers.  Not all of them signed on July 4th, but there were a total of 56 signers.  The war for independence had already begun.  The British Army was a brutal force to be reckoned with.  They were militarily experienced and used all the tactics an invading army uses.  There was no Geneva Convention in those days.  No video cameras recorded their atrocities.  Hanging was a common thing for them, as well as the firing squad.      They had little concern for humiliation of the prisoners.  Of course, they didn't have news media to report their indiscretions.
          Today, there are disagreements and dissensions amongst Americans.  But, just think what it was like in 1776.  A great segment of the population remained loyal to the king.  Not all were in favor of an independent country and were content with the indiscretions of the king.  Fortunately, the patriots had a greater zeal.  The army of George Washington was hardly a match for the professionally trained British Army.  Yet with all their handicaps, they were able to persevere and prevail over the British.  What developed from that grand effort was our great country.  And I repeat that.  "Great Country!"  We have every right to celebrate and remember how it all happened.  And to remember those who had the indomitable courage to put their name on that great document we refer to as the Declaration of Independence.
Remember, they signed for us.
Stan Parks
FROM THE EDITOR/WEB-MASTER
            Like all of you, I'm more than ready to start meeting again.  At the same time, I don't want to rush it and perhaps have members contract something that could have been avoided with a little more patience.  It does look as if we will resume meeting sooner than later.<![if !vml]>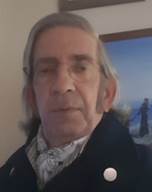 <![endif]>
          As I set out to write this month's column, I find I don't really have anything that I want to discuss in any great detail.  Therefore, I'll spare you any of my long-winded discourses.  (Of course, you know that once this is sent and mailed, I'll realize I should have written about any number of things.)
          Because of the Pandemic we haven't been screaming for dues, but if you want to pay, the easiest way is to mail a check or money order for $15.00 to:
Spokane Authors and Self-Publishers
P. O. Box 18573
Spokane, WA 99228-0573
          I check the mail weekly, and if we receive any dues payments, I take those payments directly to our financial institution for deposit.
          If you are ever looking for our mailing address, it's on the front cover of each and every issue of SASP NEWS.  It's also on the Welcome Page and the Membership Forms page of our web-site.  I hope that helps.       
<![if !vml]>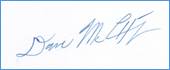 <![endif]>
FROM OUR PRESIDENT (Previous)
Hello my fellow SASPers and SASPerillas,
          You are a small but mighty force in the universe.
          Your officers have not been just sitting on their thumbs during this past year.  Golden Corral has been contacted, but we were told that under current Covid protocol, GC cannot accept reservations for large groups.  We'll have to wait until Governor Inslee's pronouncement that 70 percent of Washingtonians have been vaccinated (June 30 or sooner.)  At that point, everything should open up.  However, there may not be enough turnaround time between the governor's edict and our July meeting (July 1) so maybe we should postpone it until August or try a different July date.  Suggestions?
          It's my belief that we also need to decide our own protocol:  Should we let everyone enter our meetings or should we ask people to show proof of vaccination before entering in order to protect those with auto-immune disorders/other medical conditions?  (I, myself, was given only a little 2"x3" piece of paper with two dates on it as proof.)  Or possibly we could ask for both halves of the banquet/meeting room so that those with medical problems could sit six feet from others?  Suggestions? 
          I'm guessing that Dave will also discuss these ideas in his column.
          Charles Dickens walks into a bar and orders a martini.  The bartender asks, "Olive or twist?"
Jim
FROM OUR VICE-PRESIDENT (Previous)
          I have discovered an amazing resource for those of you who have had too much time on your hands. The Spokane Public Library has teamed up with the Spokane County Public Library to offer free online classes on a wide variety of subjects. If you have a computer and internet access, you can go to the Spokane Public Library homepage, spokanelibrary.org, and click on the Digital Branch tab. Or you can go to galeapps.gale.com and type in Spokane Public Library to see a wide selection of classes available. (You will need to input your library card number.)
          I chose to enroll in a graphics design class. I can work at my own pace, and when I have completed the course, I will receive a certificate of completion. I believe that learning a new skill helps us keep our minds young. Not only that, but it's a lot of fun.
Have a joyful June, and keep writing.
Sue
FROM THE EDITOR/WEB-MASTER (Previous)
          This month things are back to normal with my cues to start work on the next issue of SASP NEWS.
          As Jim mentions in his column we are getting closer to meeting as a group again.  And as he notes, we might have initial scheduling problems, as we cannot reserve anything until everything opens up.  Assuming the state ends the restrictions on June 30th; we could call and get the meeting room at Golden Corral for the first Thursday in July, the 1st.  But that is short notice and even in this day of electronic communications, not enough time to get word out to all members.  (And let's remember the few who do not have computers or internet, and rely on mail and land-line telephones.)
          It's quite possible our first meeting will be at a later day during the month of July… if the current vaccination rate holds, or that our meetings will permanently be somewhat later in the month, perhaps the second or third Thursday… or another day of the week.  Ideally, though, we will be able to slide back to our regular meeting day and time as we move into August.  Then again, it depends on how much demand there is for meeting space and times at Golden Corral, and we may end up with a different day and time slot.  We'll keep you posted.
          At this point it's hard to say what the protocols, if any, for being vaccinated or for continued social distancing or mask wear will be for those who are not vaccinated.  I'd like to assume that by the time we are able to meet that everyone in the group will have been fully vaccinated.  But I am aware that some may have underlying conditions that prevent that from happening.  I would hope those folks use some common sense when it comes to our meetings.  If you don't feel safe in joining us, then please stay home and realize we miss you, but that we understand the need for your absence.
          We also don't know if Golden Corral will be screening guests for vaccinations or not.  If they do, fine, and if not, then I guess we are on the honor system.
          If you didn't see it, there was a great article in today's (Thursday May 27) issue of the Spokesman-Review with regards to HIPAA, which many people cite as a reason to not be asked if they've been vaccinated or not.  According to the article HIPAA doesn't prohibit a business or an employer from asking the person directly.  It does ban someone calling someone's doctor to ask if that person has had his or her shots.  HIPAA is all about release of medical information by third parties without the consent of the patient/ individual concerned.
          Naturally, one does not have to answer, but that could lead to not being allowed to enter an establishment or to being excluded from certain activities.  I suppose the assumption is that if one won't answer it means they haven't had the shot(s).  The article also mentions that businesses do have the right to refuse entry or service to those whose medical condition might endanger the health of others.
          Because of the Pandemic we haven't been screaming for dues, but if you want to pay, the easiest way is to mail a check or money order for $15.00 to:
Spokane Authors and Self-Publishers
P. O. Box 18573
Spokane, WA 99228-0573
          I check the mail weekly, and if we receive any dues payments, I take those payments directly to our financial institution for deposit.
          If you are ever looking for our mailing address, it's on the front cover of each and every issue of SASP NEWS.  It's also on the Welcome Page and the Membership Forms page of our web-site.  I hope that helps.     
<![if !vml]>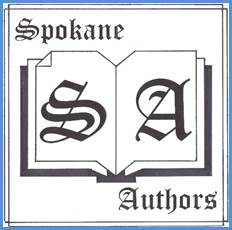 <![endif]>
Spokane Authors & Self-Publishers
Page revised 05/29/2021 DAM
©2005 www.spokaneauthors.org