<![if !vml]>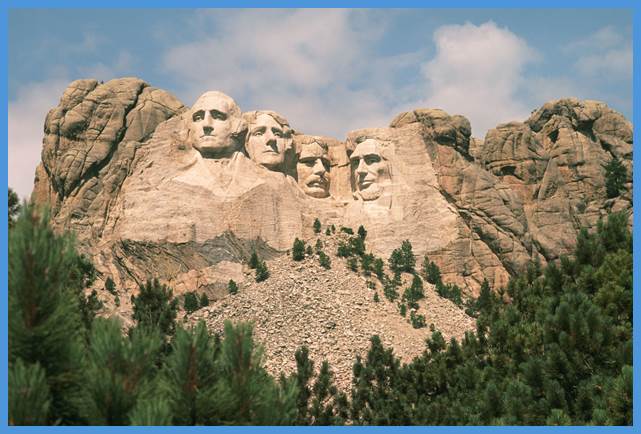 <![endif]>
†
Presidentís Page
OUR PREVIOUS/MOST RECENT MEETING
Information about our most recent meetings is available via a link on the ďWelcomeĒ page.† (To the left)
Visit the ďProgramsĒ page (to the left) to learn about our next meeting and other writer related events.
We now post current and most recent columns from our President, our Editor/Web-master, and any member or guest who wishes to contribute to ensure everyone sees them.
(Newest is at the top)
FROM OUR PRESIDENT
Marketing for Dummies like Me
<![if !vml]>
<![endif]>
Itís springtime in the Lilac City, and soon we can look forward to Easter and the Lilac Parade. †As I promised last month, here are some of my thoughts on marketing.
The arena of marketing your books is a broad subject, but the fact is that no matter how you publish, selling your masterpiece is up to you.
My focus has been mainly on local sales. †I use Gray Dog Press to print copies of my books, and I sell them at a profit through book signings (I miss Hastings for that, but other bookstores will sometimes take books on consignment and schedule signings for you), craft fairs, and any other sales venues I can find.
I also market internationally through Amazon/KDP, which saves me the printing costs. †They charge a fee to host your book on their website and handle the financial transactions, but I donít have to spend any money upfront, so itís worth it to be one author in millions. †Amazon also provides an author page for you free of charge, where you can link your book titles and your blog posts (at least Word Press does that, and maybe other blog sites as well.) On my to-do list is updating my Amazon author page. †Also, book descriptions, keywords, and categories can be changed from time to time to attract new users. †Revising those details can be done without taking your book off the market while they approve changes.<![if !vml]>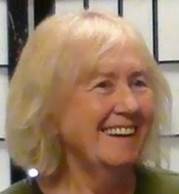 <![endif]>
Name recognition is another important tool you can use. †I hand out business cards wherever I go, letting people know that I write books. †Several of our members always have copies of their books in their cars and can sell one whenever they talk to someone interested.
I have taken my books to several local library outlets. †The first two Emily Trace mysteries are available at the Spokane City and County Libraries. †I donated them, and the libraries had someone read them to approve for quality that met their standards. †You might think that would take away from local sales, but I believe it has helped. †I also donated a few copies to other libraries, including the Little Library system. †My granddaughter took a couple of my books to her middle school, and they put them in the school library.
There are probably many other ways to do your marketing. †One more outlet available is the two radio hosts who are always looking for guests on their shows. †They are both affiliated with KYRS, and one of them is our friend Stephen Pitters, who has had several of our members as guests on his radio show and other events he has hosted.
You can also search the internet for information and ideas on marketing. †Beware of those who charge money. †Some are legitimate; some are scams. †Joanna Penn is a blogger who has loads of free information. †She is internationally known for her blogs and podcasts. †She also offers courses in various writing subject areas. †Another writer whose blog I follow is K. M. Weiland. †Her website is www.helpingwritersbecomeauthors.com, and I have picked up many helpful tips from her. †Finally, a good resource for marketing is Reedsy.
Please have a good rest of March and hope it goes out like a lamb. †See you at the April meeting.
†Sue Eller
FROM YOUR EDITOR, WEB-MASTER, TREASURER
††††††††††† †
††††††††††† I guess that lack of ambition and inability to concentrate on anything I mentioned last month is still with me.† I am on time for compiling and sending out the April Edition of SASP NEWS, but there were a couple of things relating to the web-site I did not get to as I would have liked.† Maybe the advent of spring and the continuing downward trend of the pandemic will snap me out of it.† Additionally, I hated to miss our last meeting, but I did not feel well at all that morning and a couple hours before decided I wouldnít be up to attending.† I look forward to being at our April meeting.†
Following our April meeting we will be making adjustments to the ďMembersĒ list on our web-site.† Those who are not paid members, not paid for 2022 will be removed from that list.† If you are not on that list, there is no way anyone can link to and view your Member Web-Page. †For those who havenít been paid members since 2019, you will soon be removed completely from our roster and will no longer receive copies of our newsletter.<![if !vml]>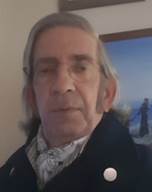 <![endif]>† We will also remove your books from the list of memberís books on Amazon.
Personal note, please renew or rejoin.† Itís a lot less work for yours truly to update memberships than it is to remove them.
††††††††† You can bring cash, check, or a money order to a meeting or mail a check or money order for $15.00 to:
Spokane Authors and Self-Publishers
P. O. Box 18573
Spokane, WA 99228-0573
††††††††† I check the mail weekly, and if we receive any dues payments, I take those payments directly to our financial institution for deposit.† I also try to notify anyone who pays that the dues payment has been receivedÖ usually by way of e-mail.†
<![if !vml]>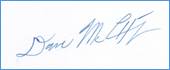 <![endif]>
FROM OUR PRESIDENT (Previous)
More Than Luck
It takes more than luck to produce a book.
Yes, I believe we all know that, but sometimes we forget to appreciate what we have done.† Relax if you havenít yet published a book via the Indie (self-publishing) route or are getting impatient with your traditional publisher.† We are all human.† (Well, at least most of us are.)
We all know the first step is to write the book.† In the beginning, it can be a daunting task.† We are so relieved to finally type ďThe EndĒ that we forget the work has only just begun.
At this point, finding other people to read your book and give you helpful feedback is a critical step.† You can also hire a developmental editor.† They will be able to provide you with tips on story flow, plot holes, and other major problems writers sometimes run into because they are too close to their own story.
Then comes the interior design stage.† If you know how to do this yourself, great.† If you donít, find someone who does.† It will make your book look more professional and polished.† Now is also the time to obtain an ISBN.† You will need that identifying number to complete your copyright page.†
Now you have your story, story flow, and plot, and your words are now on pages with headers, footers, footnotes (if needed), chapter headings, and page numbers.† Is your book ready to go to print?† Not yet, but youíre getting closer.
You need to go through it line by line (or hire a line editor) to check for misspelled words, punctuation, grammar, correct word usage, and repeated words or phrases.† If you do this yourself, watch for words that sound the same but mean different things.† Examples are past and passed, your and youíre, floe and flow... You get the idea.† The English language is rife with examples.
Now itís time to order proof copies, right?† Not without a cover.† Unless you are proficient at graphic design, you should spend the money to hire someone else.† You can give them ideas, or you can give them free rein, but be sure they know that the back cover is on the left, and there must be an allowance and design for spine width based on the number of pages in your book.
Once all these steps are complete, you can order proof copies.† The last step is proofreading.† Mark up these books, make the corrections, and request another proof to make sure your book is the best it can be.† You can also hire a proofreader at this point.† Then take a deep breath and upload it to a distributor like Ingram or Kindle.† You can also send it directly to your printer.
If you have a traditional publisher, they must go through all these steps on every book they publish and hire each step done.† In the self-publishing world, the author should complete each step or hire someone to help them do the things they donít know how to do.
Hopefully, this will help you appreciate yourself more if you self-publish and appreciate your publisher even more if you go the traditional route.
Next time: Everyone loves to hate Marketing
†Sue Eller
FROM YOUR EDITOR, WEB-MASTER, TREASURER (Previous)
††††††††† †
††††††††† I donít know if it the time of year or what, but over the past few weeks Iíve found it nearly impossible to concentrate on anything.† Thus Iím trying to scramble and get the March issue of SASP NEWS out at the last minute.† Hopefully it will be on its way to you soon and I will not have missed any (or that many) pertinent announcements.† The same holds true with regards to the SASP web-site.
There are still a number of folks who have yet to pay dues for 2022.† If you want to continue your membership in Spokane Authors and Self-Publishers, please pay your dues.† It isnít fair to those who have paid, and in another month or so, your name will come off the member list on the web-site, and your member web-site will no longer be accessible. For those who havenít been paid members since 2019, you will soon be removed completely from our roster and will no longer receive copies of our newsletter.
On a personal note, please renew or rejoin.† Itís a lot less work for yours truly to update memberships than it is to remove them.
††††††††† You can bring cash, check, or a money order to a meeting or mail a check or money order for $15.00 to:
Spokane Authors and Self-Publishers
P. O. Box 18573
Spokane, WA 99228-0573
††††††††† I check the mail weekly, and if we receive any dues payments, I take those payments directly to our financial institution for deposit.† I also try to notify anyone who pays that the dues payment has been receivedÖ usually by way of e-mail.†
Dave Mc
†††††††††††
<![if !vml]>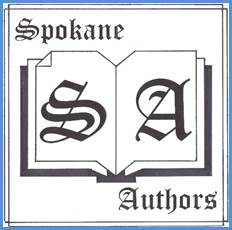 <![endif]>
Spokane Authors & Self-Publishers
Page revised 04/04/2022 DAM
©2005 www.spokaneauthors.org
†††††††††††